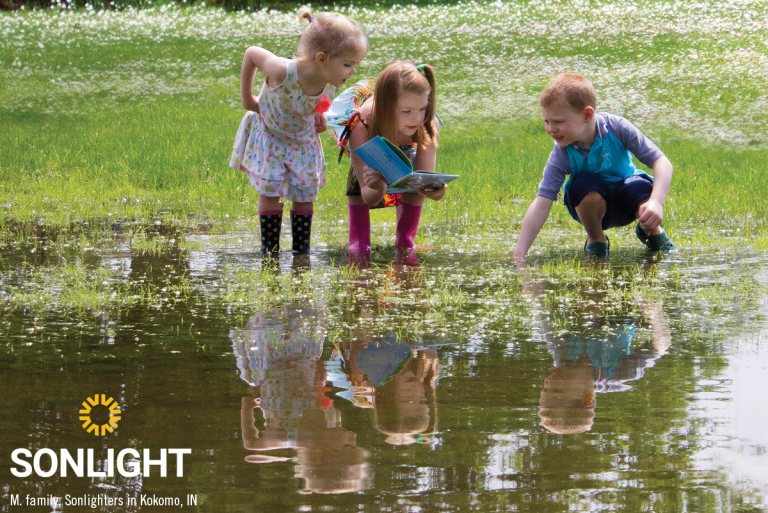 What Is Homeschooling and How Does It Work?
Imagine a school where your kid gets a real-life, hands-on math lesson with individualized instruction, followed by a flexible time frame to work on a class presentation. They get consistent feedback from their teacher on their progress, and their grades are shooting through the roof!
And what if that school was right in your own home? You may have your own ideas about what homeschooling is like, but it's time for a new perspective! Homeschooling is back and more relevant than ever.
Maybe you're considering homeschooling as an option for your kids right now, but you're not sure where to start. Or maybe you're just curious about how it works. Whatever your current situation is, this bird's-eye view of homeschooling will give you the info you need to take the next best step for your family.
What Is Homeschooling?
You've likely heard a lot about homeschooling lately. While it's always been a thing, the COVID-19 pandemic gave homeschooling a major popularity boost. To put things into perspective, before COVID, around 2.5 million U.S. children in grades K–12 were being homeschooled. Just one year later, that number has nearly doubled. 1
Essentially, homeschooling is parent-directed education from the comfort of your own home. Families might choose to homeschool their kids for lots of reasons, but freedom is usually at the top of the list. By teaching from home, parents have the freedom to choose their own curriculum, customize their school schedule to fit their family's needs, and even take learning on the road (that's why homeschooling is so popular with young artists and actors!).
Some families use homeschool tutors or attend classes (co-ops) with other homeschoolers, but ultimately, the student's education is the parents' responsibility. That might feel intimidating, but hang tight while we dig a little deeper.
How Much Does It Cost to Homeschool Your Child?
Let me begin by saying that there is no flat fee for homeschooling your children. However, you also will need to know that you may not have access to the benefits from your taxpayer dollars in the public school system after choosing to homeschool. Some states make public school resources available to homeschoolers and some do not. It just depends on the state laws.
Once you decide to homeschool, most of your costs will depend on the curriculum that you choose to use. I know families who homeschool entirely free by using their library and the internet solely.
The Homeschool Legal Defense Association (HSLDA) estimates that most families spend between $300-$600 per child per year. Those stats hold pretty true in my family. When I was new to homeschooling, I remember thinking that it seemed like a lot of money; however, once we got started with our first year of homeschooling, I realized that I was actually saving money compared to sending my kids to public school.
First of all, my child no longer desired every new toy or every pair of super-cool, must-have sneakers that he saw the other kids wearing. Also, I found that the amount of money I was spending on school fundraisers the previous year was more than I spent on a whole year's worth of curriculum! Once we put it in perspective, we were getting quite the bargain as homeschoolers. While cost is certainly something to consider, lots of families find that homeschooling actually saves money in the long run.
So, how does homeschooling work?
First, you need to start with your state to get informed. Before thinking about a homeschool program, it's important to keep up-to-date on all of your state's regulations for homeschooling. If you would like to learn more about your state, click here. Every state has different requirements, and some even mandate that you work with an "umbrella" school or have accountability. Knowing exactly what your state expects might change how you view the following homeschooling programs; it also may help narrow down the homeschooling programs available to you.
Traditional Programs. In a traditional program, families normally keep a structure mirrored in a school setting, meaning that they buy curriculum, textbooks, tests, teacher guides, and schedules. Traditional homeschooling parents then work with each child for a period of time on each subject to help teach the lessons and give quizzes, tests, and writing assignments. Traditional homeschooling requires a lot of hands-on teaching and overseeing for you as the parent, but many families love the flexibility of working their kids' schedules around everyday life. Traditional homeschooling also allows you to purchase curriculum that fits your child's needs and your teaching style. But, it also means the burden of record-keeping, grading, tracking credits, and making sure your children master what they need to know to succeed falls squarely on you. If you find it difficult to keep track of all the record keeping and grading materials, think about sharing that responsibility with an accredited homeschool academy for their expert advice and direction.
Online Homeschool Programs. When considering homeschooling, online programs can seem pretty daunting. Many families appreciate online learning to build their child's 21st century skills while not requiring quite as much teaching on your part. Many online homeschool programs have pre-recorded videos that students can watch and re-watch until they learn the content. And the tests and quizzes are graded immediately, giving you the ability to know exactly how your child is progressing at any given time. Just be aware that some online programs are not as flexible as they have specified login times or live classes that your child will need to schedule into their school day. Good online homeschool programs will have note-taking guides to keep you and your kids on track, as well as an Academic Advisor to help you with what's required and answer any questions you may have. Also, the best online programs will be with accredited schools to ensure that your students get credit for everything they do during high school.
Blended Learning Programs. In essence, blended learning is a term used to describe a combination of online and traditional curriculum. This option lends even more customization to students because it offers more variety in classes to best meet their learning styles and abilities. Essentially, you get the best of both worlds with blended learning! It also gives you, the parent, more freedom to teach subjects you love and enjoy but choose an online expert for subjects you are not comfortable instructing. Not sure how to teach and give labs for biology? Stressed about correctly teaching algebra or geometry? No worries! There are many interactive online options with experts to teach, give assignments, and even help grade so that your child can get the very best education. The best blended learning programs will choose curriculum and lessons based on your child's learning style. So, if you're not sure how your child learns best, you or your child should take this learning style assessment before choosing a blended learning program.
Unschooling. Many parents who ask the question "how does homeschooling work?" are drawn to the idea of flexibility and unique learning experiences, but wonder how to make it all come together with a curriculum. Some choose not to! Unschooling is a method where families allow their children to learn through their personal interests and build life experiences around those interests. Many parents want their child to enjoy learning and believe that the more personal the learning is, the more their child will retain the knowledge and desire to learn in the future. The focus then becomes encouraging exploration and learning through non-traditional methods like traveling, household responsibilities, elective classes, jobs/internships, extra-curricular activities, and play, in which the student initiates what he/she is learning. The heart of unschooling is allowing the child to learn based upon what interests them most rather than preconceived ideas of what has to be learned at each age.
While there are many options available to homeschooling students, they will all fall under one of these categories. Now that you know how homeschooling works and what the main types of homeschool programs are, take a look at "Part II: How to Choose Individualized Homeschool Curriculum for Each Child." And, if you're looking for help in choosing the best homeschool program, call today at 800-863-1474!
Source:
https://www.ramseysolutions.com/financial-literacy/what-is-homeschooling
https://blog.sonlight.com/how-does-homeschooling-work.html
https://homeschoolacademy.com/blog/how-does-homeschooling-work-part-i/